Software Developer (based in Valladolid, Spain)
Our company is a boutique digital transformation consultancy and development company. For the last 25 years, our teams based in Germany and Spain have been providing expert advice on integrating front-office peripherals in banking, retail and casino environments.
Our solutions are used by over 100.000 workstations in acclaimed organizations around the world to manage mission-critical devices with highest security standards. We tailor our products to the customer's specific environment and hardware setup.
In our continuous quest for sustainable growth, our office in Valladolid is of key importance, as we are in the process of expanding it to be our main research and development center. You want to be part of this long-lasting endeavor and shape the development of our products with your expertise? Perfect! To achieve our goals, we are looking for motivated Software Developers just like you.
Your future area of responsibility
First of all, we acknowledge that everyone has specific interests and needs. Therefore, we want to tailor our job offers specifically for you. The nature of our products and solutions allows us to offer a wide variety of jobs.
You are an All-Rounder and being active in a great variety of different projects and tasks is your thing? Look no further, here is a wide selection of tasks you can expect to come across:
You are a specialist and focusing your energy on specific projects and tasks is your thing? Look no further, choose and tell us your preferred tasks from the list:
Optimize our user experience by analyzing and improving our existing user interfaces. Depending on your personal wishes we can tailor the task more or less towards close cooperation with our valued customers.
Create technical documentation for reference and reporting to improve our user experience.
Build new user interfaces from scratch to tailor them exactly towards the specific wishes of our customers. Depending on your personal wishes we can tailor the task more or less towards close cooperation with our valued customers.
Integrate software components and third-party programs into our solutions.
Troubleshoot, debug and upgrade our existing software solutions ProAKT and NG1.
Keep things running and getting things done!
What sets us apart as developers is our ability to learn and adapt to solve difficult issues. By strongly encouraging Self-education, we are committing to this philosophy. Therefore, if you are unsure whether your profile fits the job offer, please do not hesitate to send us your application. We will certainly review it and get in touch with you.
Regarding the jobs at offer, we highly value the following characteristics:
Since our customers are working in a multitude of different environments, adaption is key for us and we embrace all programming languages and programming environments equally. However, we certainly understand that you may wish to get a more concrete insight into this topic. For this reason, we have summarized our most commonly used programming languages: C++ / C# / Python / JavaScript / Dart
A high priority for us is your proven experience as a Software Developer, Software engineer or in a similar role. Knowledge of agile development methods and an affinity for clean and efficient code design in a test-driven environment are particularly important.
We strongly encourage active participation and contribution of ideas. Therefore, we favor a teamwork oriented, resourceful and committed mindset.
Regarding our internal structure as well as our customer base, we truly are an international company. Accordingly, communication skills in English are greatly beneficial. However, do not be afraid if your English requires polishing. We will give our best to support you.
We distinguish ourselves with our customers through high quality standards and fast response times and expect a high level of attention to detail and an affinity for supporting and helping our customers.
We offer all our employees…
HIGH PERFORMANCE EQUIPMENT
Providing you with the adequate means to be productive in our company is of utmost importance to us. Therefore, forget lagging internet and slow processing times – we will make sure that you have access to high performing equipment. Moreover, this is also a promise for the future, as we upgrade our hardware in regular intervals to keep it top notch. Just to get you even more excited, here is short list of additional equipment you can expect:
Top-performing Windows or MAC Laptop
Two 27' 4K external monitors (other configurations possible)
(Wireless) mouse and keyboard
Company mobile phone (can also be used privately)
Supplementary equipment like Docking stations, Headset, Adapters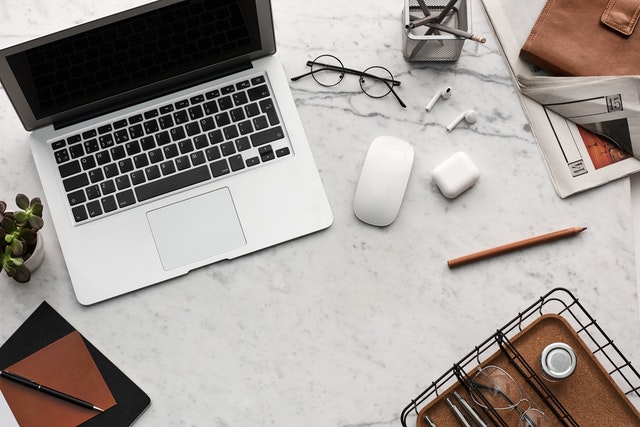 FLEXIBLE WORKING
On the other hand, your personal wellbeing and happiness with the company greatly contributes to our efficiency and therefore plays a big factor in our considerations. We offer flexible working conditions including:
Flexible summertime plans
30 days of vacation
Flexible working time in home office
Flexible salary plans (e.g. including a company vehicle which can also be used privately)
A WORK ENVIRONMENT TAILORED TO YOUR NEEDS
You want to adjust the configuration of your system? Then please do that.
You prefer MAC over Windows? You will get your preferred choice of equipment.
You prefer one giant monitor over two individual monitors? You are covered with us.
You are tired of being forced into a certain development environment and want to experiment with new programming languages?
We give every employee full access to the O'Reilly database. Therefore, please feel free to widen not only your but also our horizon.
A contribution to sustainability
Sustainability is not straight forward. A group effort including the participation of the entire society as well as the industry is needed to have a sufficient impact. As company we are committing ourselves to this goal and offer different solutions to realize our contribution towards a greener future:
We assure that the entire electricity consumption is covered by sustainable and regenerative energy sources.
To reduce CO2 emissions on the commute from and to work, we offer you the possibility to use company E-Bikes.
Interested to join the team? You can apply here…